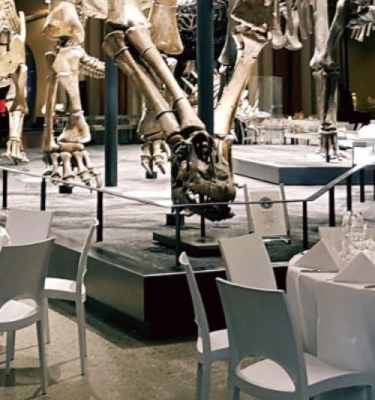 2000
RENT4EVENT GmbH opens in Düsseldorf
2001
Installation of the first band washing machine and water purification reverse osmosis.
2002
Addition of culinary technology to the rental portfolio
2005
Development and introduction of an ultra-modern cutlery dishwasher in cooperation with the WALTHER TROWAL Company.

2006
RENT4EVENT GmbH opens in Berlin
2007
Addition of rental furniture to the rental portfolio
2008
Licensing partnership with SUITESTUFF – expansion of our portfolio with premium quality lounge furnishings and mobile bars
2010
Launch of the CAD planning software and compilation of seating plans
2011
Expansion of the portfolio with conference chairs and tables, development of new clientele
2012
Sustainability and social responsibility emerge as key components of the corporate philosophy. RENT4EVENT compensates and is the first CO
2
neutral event organizer.
The RENT4EVENT location program is ushered in to emphasize and intensity for benefits of partnership based cooperation.
2013
RENT4EVENT Düsseldorf moves into new space and now boasts more than 3,500 m² of space for high bay warehousing, offices and dishwashing facilities.
Almost all lighting is converted to battery operated LED technology.
Much of the portfolio is expanded.

2014
The warehouse space at the Berlin facility is increased to 5,000 m².
The second dishwashing station with a dedicated band washing machine and water purification system becomes operational at the Berlin facility.
2016
As new partners, Maximilian Reisch and Dr. René Walser take over the general management of the Düsseldorf facility and open a new branch that same year in Cologne.
New china series, including the MESH and JUNTO series by Rosenthal are added to the portfolio. The table series OLD OAK is added to the portfolio.
2017
The Berlin facility receives the creditworthiness certificate CrefoZert for its excellent credit rating, positive balance sheet rating and good risk management.

2018
Seperation from SuiteStuff.
Boasting more than 16 million leased components makes RENT4EVENT one of the largest complete providers in the industry.
The vehicle fleet is expanded on every location and we ushered our RENT4EVENT partner program for agencies, caterer and locations.
2019
RENT4EVENT Berlin becomes a Sustainable Partner of the visitBerlin Convention Office.
Five apprentices begin a new segment of their lives at the Düsseldorf facility.

As of October 1, Manja Jessat reinforces the management of the Berlin RENT4EVENT facility.
The warehouse space at the Düsseldorf facility is expanded to close to 4,000 m².
2020
We seized the opportunity to digitize our warehouse labor processes and our financial accounting and to pursue additional sustainability goals during the corona pandemic era.

2021
Relaunch of our website.