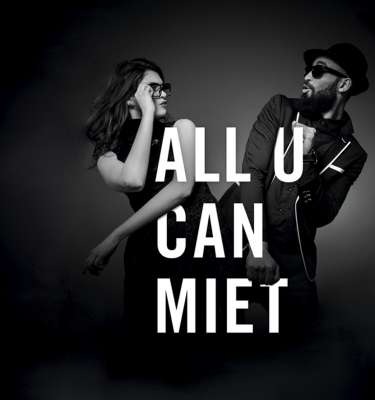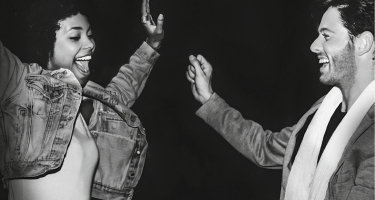 Partner-Programm
The RENT4EVENT Partner Program for locations, caterers and agencies offers special benefits to our most important groups of customers. As partners, you will be able to take advantage of special terms, marketing cooperation programs and other benefits.
PARTNER PROGRAM for LOCATIONS
RENT4EVENT bets on partnership based cooperation. Through the RENT4EVENT Locations Program we offer many aspects of supportive and trust-based collaboration that will benefit you.

• Your location's floor plan is archived in the RENT4EVENT database. This makes it possible to compile seating plans based on the customer's concrete vision in a short amount of time.
• Our logistics experts are familiar with the special conditions on location. This makes it possible to work much quicker, regardless of the constant presence of the operators and leads to time and cost savings.
• Besides clearance heights and door widths, we are especially familiar with building components that require special protection, such as parquet flooring.
• Our employees are aware of delivery time, parking option and power connection restrictions on location.
• As a full service partner, we do not only offer furnishings and bars to you, but also tabletop, kitchen equipment and other services.
PARTNER PROGRAM for CATERING
Through the RENT4EVENT Catering Program we aim to think outside the box in close and trust-based partnership with you and support your service portfolio the best way we can.
• We deliver ready to plate tabletop equipment. After the event, we accept the return of all rented products in unwashed and uncleaned condition. Cleaning and washing services are already included in our rental rates.
• In addition to all of our tabletop products and our comprehensive culinary technology, our portfolio also includes buffet, counter and bar systems.
• Even during the planning phase, we assist and consult you with the selection of products and offer attractive special terms for the supplies for a test meal.
• We will be happy to handle the return of china at your event. Our staff supports the service team and packages the used equipment concisely and sorted by categories into the transportation containers. Your goods will be sorted out right on location. This prevents breakage and makes the work easier for your staff.
PARTNER PROGRAM for AGENCIES
With RENT4EVENT, your agency will have a strong non-food caterer and event vendor at its side, who will assist you from the planning stage to the end of the event.

• We will advise you regarding the choice of design and will provide you with planning, information and image material for our products.
• An experienced project manager will be at your disposal as your personal contact to realize event productions within the budgeted time frame. Our logistics and service teams warrant the efficient set-up and break-down at the event venue.
• Upon request, our decoration partners will complement the event concept with creative and unique floral arrangements, accessories and lighting elements.
• Our services are CO2-neutral. If you are planning a CO2-neutral event, you will not have to consider any further compensation for our services.
Ready to find out more? Please reach out to us.
For a detailed flyer on our Partner Programs, please click here: ((Download PDF Partner Program))