RENT4EVENT has been a complete event provider for non-food-catering enterprise since 2000. We deliver everything you need for your event. Our facilities in Berlin, Düsseldorf and Cologne put us in close proximity to our clientele all over Germany.
We service every type and size of event. You can find us at tradeshows, movie premieres, summer festivals, award ceremonies as well as balls, store openings; also at weddings, roadshows, garden parties and other events. We are a reliable partner working side-by-side with our customers. The fact that we boast more than 16 million rented components in 2018, makes us one of the largest providers in the industry. We create lasting memories through unique events. As a competent contact, we will support you throughout the entire process – from initial consulting to delivery and return.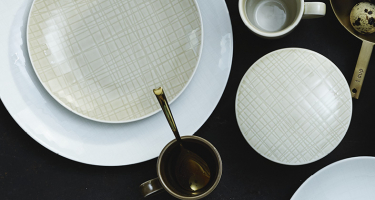 RENT4EVENT Facts
In Germany, RENT4EVENT operates three facilities:
RENT4EVENT GmbH domiciled in Berlin
• Established in 2006
• Partner: Tim Klinger
• Managing Directors: Tim Klinger, Manja Jessat
• Employees: approx. 100
• Office and warehouse size: around 7,000 m2


RENT4EVENT GmbH domiciled in Düsseldorf and Cologne
• Established in 2000
• Managing Directors: Maximilian Reisch, Dr. René Walser
• Employees: around 50
• Office and warehouse size: around 4.000 m2

The RENT4EVENT GmbHs are owner-operated medium sized companies. In conjunction with its activities, the management assumes personal responsibility for all corporate processes. This includes complaint management, compliance and compliance incidents, purchasing and the expansion of the portfolio also diversity.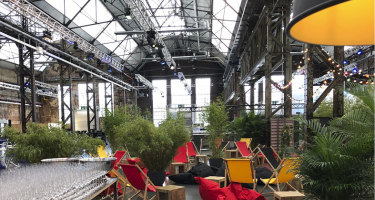 Comprehensive amenities for indoor and outdoor applications
Our vast product portfolio comprises china and cutlery series sourced from renowned manufacturers, service ware and table accessories, from server trays to candelabras and furniture for hire, such as chairs, barstools, standing and bistro tables, palette furniture, buffet solutions, table linens, as well as decorative furnishings, lamps and so much more. For outdoor events, RENT4EVENT has at your disposal a vast selection of umbrellas, patio heaters, folding tents, pagodas and party tents. For many years we have also been able to offer exclusive lounge set-ups, couches and lighting fixtures. Celebrate passionately and stylishly. We will prepare the perfect setting for you.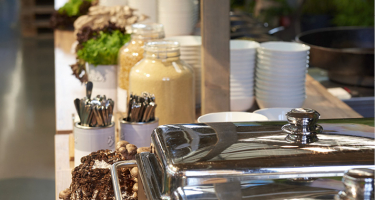 Professional culinary technology
Provided by professionals and made by culinary pros: thanks to professional cooking technology, such as chafing dishes, combination steamers, refrigerators, refrigeration technology, tap systems, grills, automatic coffeemakers and dishwashers, professional chefs will find everything they need in our portfolio. We also rent electrical and gas operated large kitchen equipment. We have the perfect equipment for very large scale event catering!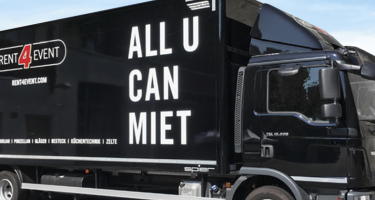 Service & network
We don't just rent out the equipment for your event – upon request we also handle the delivery, set-up and break-down and organize the on location return.

If you should have any request we cannot service from our portfolio, we will source what you need from our vast network.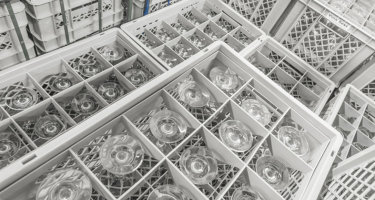 Safety
Safety is our top priority. Our periodic safety checks for small and large kitchen technology warrants technically perfect quality. Prior to their use at any event, all products are subjected to safety and functional checks.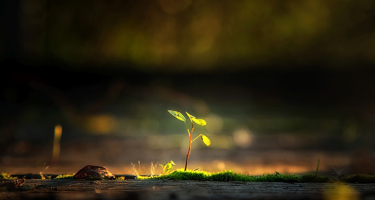 Sustainability & accountability
The careful handling of resources, the assumption of social responsibility, the training of young people and the creation of secure as well as livable working conditions are key components of our corporate culture.
In 2012, we made history as the first event organizer to work climate neutrally and have been a Sustainable Partner of the visitBerlin Convention Office since 2019 as one of the first businesses in the event sector. We submitted to a comprehensive audit to achieve this status.

Read our sustainabilty strategy and goals